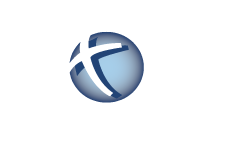 Hope Community Church
Thursday, January 27, 2022
Position Description for

Prayer at Hope

Last updated: 10/15/18

Overall Ministry Description and How it Relates to Hope's Mission Statement: We want to glorify God by constantly lifting up our worship, prayer, and intercession for personal needs, needs at Hope, and for those who do not know Christ

Ministry Position Summary: To pray!

Ministry Leader: Mary Skelton and Jim Stewart (email at info@go2hope.org)

Spiritual Gifts, Talents & Skills: We encourage everyone to join us!

Time commitment: Whenever you can make it

Current Status: Some serving/many more people needed!

General Ministry Responsibilities: Join us for any of the following opportunities to pray:

Each Sunday morning, 8:

30

– 9:15am

in the staff center next to the cafeteria

Friday morning prayer, 9:00-10:03am at the Okamoto's

Friday evening worship and prayer – once/month beginning at 7:00pm, locations vary

Email prayer chain- just sign up by contact emailing Cheryl at prayer@go2hope.org

Pray for your block- just sign up on line!