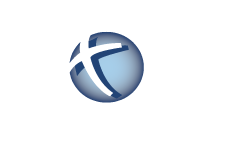 Hope Community Church
Tuesday, April 13, 2021
WORSHIP ON SATURDAY




When the Apostle Paul met with the apostles in Jerusalem, he presented the gospel which he was preaching to the Gentiles. Paul said that the apostles approved and blessed his ministry. All they asked, Paul added, was that he remember the poor; to which Paul added, "the very thing I had been eager to do all along." So is ministry to the poor separate from the preaching of the gospel or are they related? Join us this Saturday at 5pm, as we will continue with part 6 in our series "Developing a Biblical Worldview" as we look at God's heart for the poor.

In-Person Worship Time & Place!

We hope you can join us each Saturday at 5pm at Liberty Church! (1640 W Gelden Rd, Lindenhurst, IL 60046). FYI: We will have children and youth classes during the message time. COVID safety notes: We (and Liberty) will be following a cleaning regimen to help reduce the spread of infection. The sanctuary will enable us to social distance. In addition, we strongly request everyone to wear masks while indoors unless there are medical reasons not to do so (If you forget to bring one, we will have disposable masks available). As a reminder, please do not come to church if you are feeling at all sick. Better to be cautious, even if it's just a cold.


Livestreaming Our Worship Service

For those who cannot or do not feel comfortable joining us in-person, we will continue to livestream our worship services. So join us Saturday at 5pm on YouTube Live! Just click on this link to connect with our church's YouTube livestream. (Note: The service will begin at 5pm, but we will begin live-streaming at 4:50pm to give you plenty of time to connect.)

Sunday Prayer & Ministry Time

Every Sunday from 8:30 - 9:15am, we will have a time of prayer for the needs of our body. We invite you to join us on ZOOM just to quietly listen, silently pray, share your requests or pray aloud for each other. We encourage all of you to join us! It will be held on the same ZOOM channel as our Sunday Zoom fellowship and service replay. Here's the Zoom info: Meeting ID: 287 775 281; Passcode: 019752 Click this link to connect!

Sunday Zooming for FELLOWSHIP!

Every Sunday at 9:15am, we will have a 15-minute open Zoom time for everyone at Hope to connect with one another. This will be an unstructured time to connect. We encourage all of you to join us just to say hi! In addition, for those who missed our Saturday worship service, we will replay a recording of the service beginning at 9:30am on the same Zoom channel. Here's the Zoom info: Meeting ID: 287 775 281; Passcode: 019752 Click this link to connect!