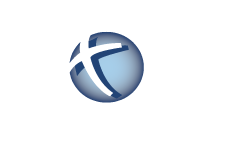 Hope Community Church
Thursday, January 27, 2022
Ministries

Alpha Course
Would you like to explore the Christian life, but not sure where to begin? Check out our Alpha course.


One-on-One Disciple-making
Jesus had the twelve. Barnabas had Paul. Paul had Timothy. Biblical truth is best learned in the context of relationships. For this reason, we want to help ground people in the basics of the Christian life through meeting with someone one-on-one or couple-to-couple. Whether over lunch or a cup of coffee, together they can go through some important Biblical truths to make sure their relationship with God is built on a strong foundation. For more information visits our "One-on-One Disciple-making" page or contact Wayne Okamoto at 847.265.0551 or wayne@go2hope.org.

Hope's Small Groups
We have a number of small groups at Hope including our Home Groups, Men's Groups, and Women's groups. For more information about these small groups, visit our "How to Connect" page.


Children's ministries (Carpenters Crew)
We have a fun, engaging children's ministry called the "Carpenter's Crew" and a wonderful, safe nursery/preschool for children ages 0 through kindergarten. During the message, nursery/preschool/kindergarten children and our Carpenter's Crew (children 1st through 5th grade) leave the main worship service for their own teaching time. It's a fun environment for your child to learn more about God through people who love and care about them! The purpose of the Carpenter's Crew is to teach God's word in an applicable way, minister to the children so that they may be spiritually and emotionally healthy through the power of Jesus Christ, and equip them to be active members of His Kingdom here on earth. For more information, please email Ollie Okamoto (info@go2hope.org).

Youth Ministries (grades 6th-12th)
Our youth are always welcome to stay in our main worship for the entire service, including the message time, or they have the option leave the main service and meet together to discuss topics that are important in light of God's Word. In addition, our youth meet twice a month (1st and 3rd Tuesday evenings of each month) for a time to connect, to have fun, and to encourage one another spiritually. If you have questions about our group or upcoming activities, please contact Derek Kreiner (youth@go2hope.org).

Prayer ministries

Evening of Worship & Prayer

On the second Friday of the month at 7 PM, we meet together as a church to worship and pray using the ZOOM App. In this very casual atmosphere, we pray for both church needs and individual needs. It's been exciting to watch God as He has answered so many of our prayers! Come join us! No one is ever put on the spot to pray out loud. For more info, please check go2hope.org/calendar or the latest worship program or contact Jim Stewart (jimathope@aol.com).

Saturday Afternoon Prayer

Before each worship service, we gather together to pray for the upcoming service. It's a great opportunity to ask God to meet us and move powerfully in our worship service. We meet in the office off the church lobby at 4:30 pm every Saturday. For more information, please contact Mary Skelton (info@go2hope.org).
Sunday Morning Prayer Before our Sunday ZOOM fellowship time and service replay, we meet from 8:30 - 9:15 am on ZOOM for a time of prayer for the needs of our body. We invite you to join us via ZOOM to share your requests, pray for each other, or just to quietly listen. Here's the ZOOM info: Meeting ID 287 775 281; Password: 019752
Friday Morning Prayer We also meet on ZOOM on Friday mornings 9:30-10:30am for a short time of prayer. All are welcome to join us. For more information, contact us at info@go2hope.org.

Hope email prayer chain If you would like to submit or receive prayer requests via email, please send your request to prayer@go2hope.org.

For more information on all these prayer opportunities Please contact us at info@go2hope.org.

ShareFest
God has called us to show the love of Christ to those who have been forgotten. Every fall we join with other churches in serving our community. ShareFest is a movement of over 10 local churches and Christian organizations committed to serving our community in the name of Jesus. ShareFest volunteers have collected food for local food pantries, made bunk beds for those in need, distributed used furniture, appliances and computers, given blood, and served the elderly in helping them with winterizing their homes and doing minor home repairs. It's a great opportunity to be the hands and feet of Jesus. For more information please see our worship programs in the fall.

Men's Ministry
For a list of our men's ministry small groups, please see our small groups page.


Women's Ministry
For a list of our women's ministry small groups, please see our small groups page.

Worship Ministry
If you have a heart for worship and have a gift for singing and/or playing an instrument, or if your interest lies in behind the scenes work like running sound or set-up, contact the Worship Coordinator, Cheryl Stewart at Cheryl@go2hope.org for an interview or audition.


Opportunities to Serve


There are many opportunities to serve here at Hope. For more information, please see "How to Serve" page.