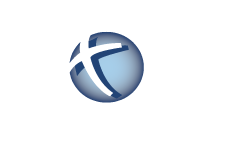 Hope Community Church
Tuesday, November 21, 2017
Explore Alpha

First, we'll provide breakfast for you. Then we'll watch and listen to a series of talks via DVD on topics such as "Who is Jesus?" and "Why and how do I pray?" Afterwards, we have an open time of discussion--feel free to bring your questions, concerns, and even rebuttals! And don't worry--you'll never be put on the spot to answer a tough question. You can just sit back and listen if you would prefer.

People attend from many different backgrounds, religions and viewpoints. They attend for a variety of reasons--some want to investigate whether God exists, others wonder if there is more to life than what they are experiencing, others are concerned about what happens after death. Still others may have attended church all their life, but feel they never really understood the basics of the Christian faith. The Alpha course is for everyone who thinks there may be more to life than meets the eye!

Unfortunately we do not. However, we don't want that to keep you from joining us. We are so convinced that you will benefit from this course that we will reimburse you up to half your babysitting costs (maximum $10 per evening). We'll have more information about that during our first evening together.

There is no charge! Just come!

Very casual--just come as you are!

Can high school students attend?

Is there more information about Alpha USA?