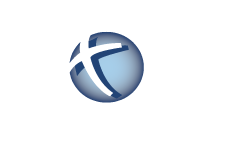 Hope Community Church
Thursday, January 27, 2022
Our 8 Core Practices

You matter to God.

God longs for you to know Him more than you'll ever know. Trusting in Jesus Christ for life and forgiveness is the beginning of an exciting adventure with God. He desires that we journey with Him as we become fully devoted followers of Jesus Christ.

But how does a person grow as a follower of Jesus? How does life-change really happen?

There is much to be said in answering these questions. Because people are different, there are no cookie-cutter recipes. However, we believe that God's Word tells us that there are some experiences which are important for life-transformation, both for us individually as well as corporately as a church body. We have narrowed these down to 8 practical experiences in 4 areas (Grow, Devote, Connect, and Serve). These disciplines should not be viewed rigidly since only the Spirit of God can change us from the inside out. However, we suggest these 8 things because we believe that as a person practices these things with the right heart, God will transform his/her life. For more information on these 8 core practices, click on the 4 graphics on the right.