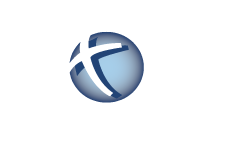 Hope Community Church
Thursday, January 27, 2022
Our Small Groups

L

ife was never meant to be a "lone ranger" journey. God has made us all with a relational need to know and to be known. We believe that the best way to go deeper in these relationships is through our small groups. All of our small groups meet in people's homes. Please join us for one or more of them throughout the week!

Last updated: August 3, 2020 NOTE: Due to COVID-19 restrictions, most groups are still meeting via Zoom. Please check with the individual home group leader (email shown below) to find out how that group is currently meeting.

Home Groups

Clements' Home Group—Meets Mondays 7-8:30pm at the Clements'. We enjoy and encourage one another in conversation and prayer. We also discover God's Word together through overview and verse-by-verse study of books of the Bible. We are currently studying the Old Testament book of Psalms. Feel free to jump in anytime! For more info contact Brian or Karen Clements (brian@go2hope.org).

Family Home Group—Meets 1st and 3rd Fridays at 6pm at the Okamoto's. This is a home group for young families. Normally we share a potluck dinner together (note: the potluck portion is temporarily suspended during the shelter at home order), have a kid-friendly devotional, enjoy a family game, and end with some sharing and prayer. It's a great way to connect with other families whose lives are busy with their children! For more info contact Wayne or Ollie Okamoto (wayne@go2hope.org).

Griffins' Home Group—Currently meeting every Thursday from 7-9pm at the Griffin's. Beginning April 23rd, we will be studying "Experiencing God" by Henry Blackaby and Claude King. For more info contact Kelly or Beth Griffin (kelly@go2hope.org).

Stewarts' Bi-weekly Study—Meets the 2nd and 4th Tuesday of the month on ZOOM from 7:00-8:30pm. We are currently going through the book "Heaven" by Randy Alcorn. For more info contact Jim Stewart (jimathope@aol.com).

Men's Groups

Saturday Morning Men's Breakfast—Meets the 1st and 3rd Saturday of the month 8-10 am at Liberty Church and is a combination of breakfast, conversation, and teaching (note: the breakfast portion is currently BYOB - Bring Your Own Breakfast). Our teaching time is either from a stand alone DVD or DVD series, or a casual devotion from one of the men, followed with discussion aimed to build our faith and relationships. If you're looking for something that fills the need of every man, this is it! There is never a bad time to join us. Come check us out and see if it's a good fit. For more info contact Gary Grant (gary@go2hope.org)

Women's Groups

Coffee Connection

—

We meet every Tuesday at 9am at Daisy's Artish Cafe in Lake Villa. (216 N. Milwaukee Ave.). We get together to have coffee, smoothies, lattes, tea, a choice of some great breakfast pastries, a short devotional, and just have a great time! Invite a friend!

For more info please contact Dawn Roitblat (

info@go2hope.org).

Mel's Womens Group

—Meets the 2nd and 4th Wednesdays of the month 7-9pm at Linda Skeath's. We are currently going through the book "It's Not Supposed to Be This Way"- Finding unexpected strength when disappointments leave you shattered" by Lysa Terkeurst. For more info please contact Mel Now (info@go2hope.org).

Girls' Night OUT

— (Currently suspended due to Covid-19 restrictions). We gather periodically for a time to connect with each other in a casual, fun setting! Please come to meet, eat & enjoy the company of other women of Hope 6-8pm. The location varies. Please see

our website calendar

or our Sunday morning worship program for our next time together and location.

For more info please contact Karen Clements (

info@go2hope.org).

Mom's Oasis

—( Currently suspended due to Covid-19 restrictions) This is a relaxing time of food, chatting, and crafting for all of us moms! We also have a talk about something relevant to our lives as women. We meet once a month on Sunday afternoons, 2-4pm, during the school year. Check the Hope calendar for dates and places. Child care is available upon request. For more info

please email us at

MomsOasis@go2hope.org.

Youth Group


Our youth group includes middle school through senior high students. We meet twice a month in the church basement (1640 W. Gelden Road, Lindenhurst) on the 1st & 3rd Thursday evenings of the month from 6:30-7:45 pm for a time to connect, to have fun, and to encourage one another spiritually. If you have questions about our group or upcoming activities, contact Derek Kreiner (youth@go2hope.org) or check the Hope calendar (go2hope.org/calendar).