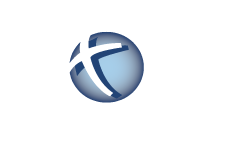 Hope Community Church
Thursday, January 27, 2022
What to expect

The first thing you'll notice is that we are very casual and our objective is to be welcoming to all. In this time of Covid-19 restrictions, we try to balance safety and distance with warmth and welcome. Hopefully, you'll feel that as you enter.

When the service starts, you'll hear contemporary music that will encourage your heart to turn towards God. You'll hear a message on real life issues based on the Biblical principles that God has given us through His Word. You'll hear from real people who are also on their personal journey to know God better. You won't be singled out, or put on the spot, or asked to give money!

We believe that Jesus Christ touches lives just as He did 2000 years ago. So, whether you are seeking to begin a relationship with God, or you want to deepen your walk with Him, our hope is that God will touch your life as He has ours. Come join us and see what He does!

FAQS:

We meet every

SATURDAY

at 5:00pm. Come a little early for a time of connection! If you are unable to join us, we invite you to watch via livestream on Saturday at 5, or join us for ZOOM connection on Sunday morning at 9:15 am followed by a replay of the previous day's service. For more info, check out our

current series page

.

We are using the facilities at Liberty Church, 1640 W. Gelden Road, Lindenhurst, IL 60046

What's the atmosphere & dress?

It's very casual. We want people to feel comfortable, so come as you are!

What about your children's and youth ministries?

We have a wonderful, safe nursery/preschool class available during the message time of the worship service for children ages 0 through kindergarten. Also during the message, all our children, including our Carpenter's Crew (children 1st through 5th grade) leave the main worship service for their own teaching time. It's a fun environment for your child to learn more about God through people who love and care about them! Middle school and senior high students also leave the main service during the message time and have their own time of teaching and discussion relevant to their age.